Pam Phillips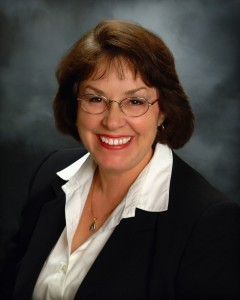 Pam Phillips, (B. 1953) has a broad background in arts management and production. Her career includes booking and producing concerts for professional artists as well as school groups. She has administered numerous music camps and planned national and international music tours. Pam has run teacher workshops throughout the United States and has presented at a variety of music conferences. ASTA chose her as their national conference coordinator for the 2007 convention in Detroit. She has served as an assistant teacher in the elementary string classroom. In her role as a music producer and editor she has worked on production of instructional DVDs and audio CDs as well hundreds of orchestra pieces and instructional books. Her current position as Managing Editor, Suzuki and String Acquisition for Alfred Music uses many aspects of this varied career. Pam has also been the project coordinator for Alfred's revolutionary new method Sound Innovations for String Orchestra and Sound Innovations for Concert Band.
Pam graduated from the University of Michigan and then ran a successful business for many years. With Mary Kay Cosmetics she reached the level of Team Manager earning the use of three cars. This experience in sales, training, and motivation became part of all future musical and educational endeavors. After spending these years in business and raising three musicians, Pam turned her full time energies to the arts.
Pam served as arts administrator for the performing ensemble, Saline Fiddlers Philharmonic in Saline, MI, for the first eight years after the group's founding. She assisted Bob in founding a new string program in Tecumseh, MI planning advocacy, interface with parents, classroom activities and assembling a ten-year plan for the new program. Pam is responsible for the development, marketing and organization of the Phillips Family Fiddle Camps, which ran successfully from 1997-2000 reaching over 500 students. An earlier collaboration with Barrage resulted in the well-received String Alternatives Workshops for teachers.
Pam has assisted in the graphic design and development of the Fiddlers Philharmonic, Jazz Philharmonic, String Alternative and String Explorer series for Alfred Publishing. Pam served as producer, editor, writer and graphic artist for the DVD series, String Clinics to Go: The Art of Recruiting, Getting Started, and Intermediate Skills distributed by Shar Products. Recognized as Citizens of the Year by the City of Saline for their work in arts education, Bob and Pam were also honored in special ceremonies by both the House and the Senate of the State of Michigan for their work with the Saline Fiddlers Philharmonic.